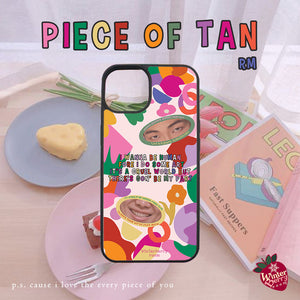 Winterberry Room
Piece of Tan Case
Regular price
$9.70
$0.00
Unit price
per
RUN BTS Phone Case Songs Series

Run BTS but make it in many BTS songs version!
No matter how the situations are, when u feel butterfly in your stomach, seeing the beautiful mikrokosmos, when u angry like a fire, when you're in luv, or when u feel as calm as a black swan. You have to RUN BEAUTIFUL RUN!

- Available for iPhone 11, 12, 13, 13 Pro, 14, 14 Pro
- For other phone type other than listed can do the Pre-Order through Winterberry's Shopee or Instagram DM. 
---